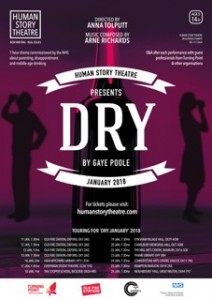 The Wilsons maybe middle class and middle aged but there is nothing middling about their alcohol intake. Can they keep the 'toxic' out of 'intoxicated' and keep the family together, or is it a case of sorrows drowned?
DRY by Oxfordshire playwright Gaye Poole is a new one hour drama about parenting, disappointment and middle-age drinking. 
26 January 7.30pm Neighbours' Hall, Great Milton. 
TO BOOK TICKETS VISIT humanstorytheatre.com